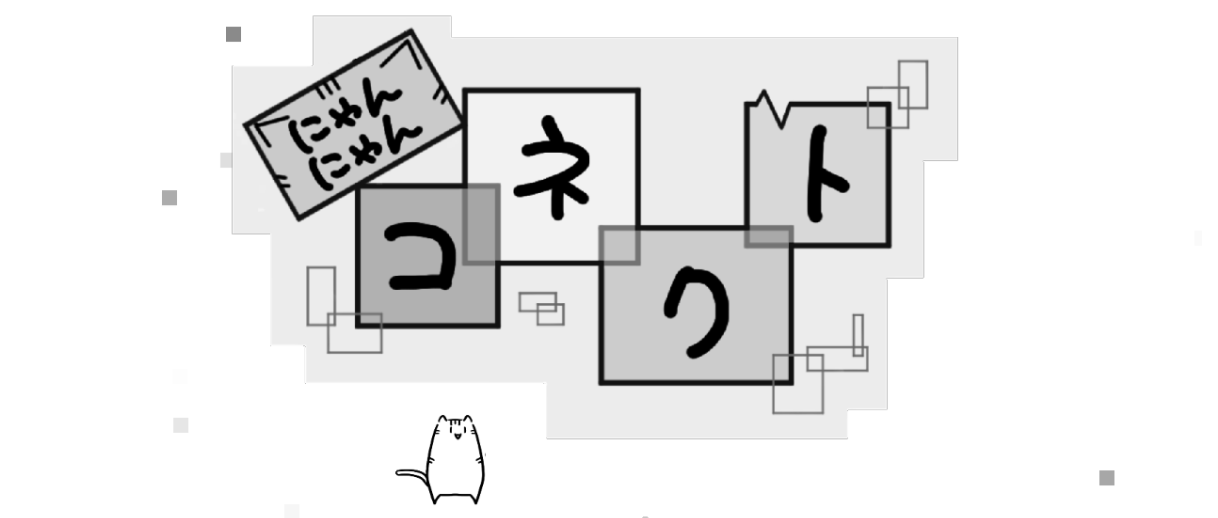 にゃんにゃんコネクト(NyanNyanConnect)
A downloadable game for Windows
ステージを動かすパズルゲーム「にゃんにゃんコネクト」です。
ステージはPCのウィンドウのように動かすことが出来ます。
ステージを上手に繋げたり重ねたりして道を作り、
鍵を取ってゴールを目指しましょう!
全部で30ステージあります。
楽しんでください!
Nyan Nyan Connect is a puzzle game where you move the stage.
The player can move the stage like the windows on your computer desktop.
Connect and stack the stages well to create a path, grab the key and get to the goal!
There are 30 stages in total.
Have a great time playing!
音楽使用:
魔王魂 https://maoudamashii.jokersounds.com/
DOVA-SYNDROME https://dova-s.jp/
連絡:Twitter→ @yoko_Nohito
This game was exhibited at Bitsummit7spirits.

Install instructions

zipを解凍して "にゃんにゃんコネクト.exe"を起動してください。
マウスとキーボードを使います。
Unzip the zip and start "にゃんにゃんコネクト.exe".
Use mouse and keyboard.